How to make spring rolls is not too complicated, with the ingredients available and easily purchased, you can make this delicious and crunchy dish with Southern flavors in 6 easy steps.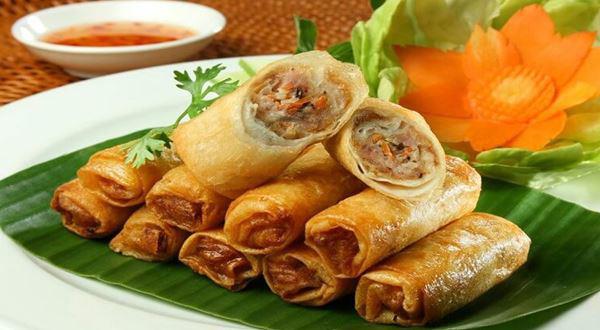 Material
Do the inner core
- Minced pork: 200g
- Minced shrimp: 200g
- Minced taro: 150g
- Chopped carrots: 100g
- Dried forest mushrooms soaked in hot water: 30g
- Vermicelli soaked in cold water for 10 minutes then cut into short pieces: 50g
- Shredded shallots: 1 tbsp
- Minced garlic: 2 tbsp
- Eggs: 2 fruits
- Spring rolls paper rolls: 20 pcs
- Other ingredients: Salt, sugar, pepper, lemon, chili, fish sauce
As a adhesive
- Wheat flour: 150g
- Water: 50ml
How to make delicious spring rolls
Step 1: Take a large bowl to combine minced meat, shrimp together and lightly seasoned with little salt, pepper, sugar and chicken (each spice 1/2 tablespoon). Alternatively, add 1 tbsp of chopped dry onion and 1 tbsp of minced garlic. Mix well until all ingredients mix together.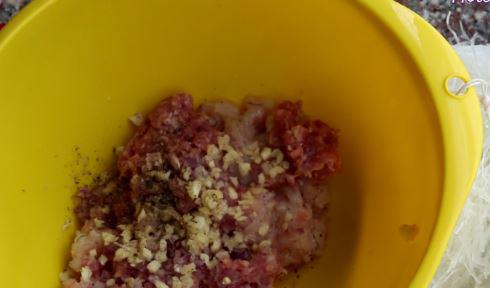 Step 2: Combine meat and shrimp with carrots, mushrooms and noodles. Then add 1 egg or just egg white and mix well again and let stand for about 15 minutes to infuse spices.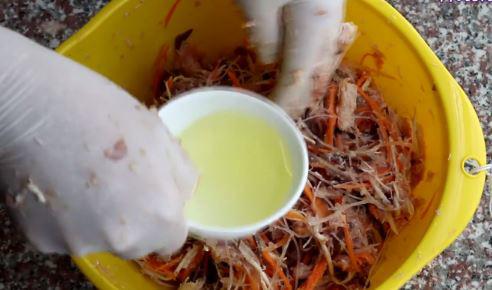 Step 3: To soften the rice paper for wrapping, moisten the rice paper with a damp cloth instead of soaking in water.
Step 4: Use a spoon to fill with rolled rice paper. Use 150g of flour to stir with water to make adhesive and fix the edge of spring rolls.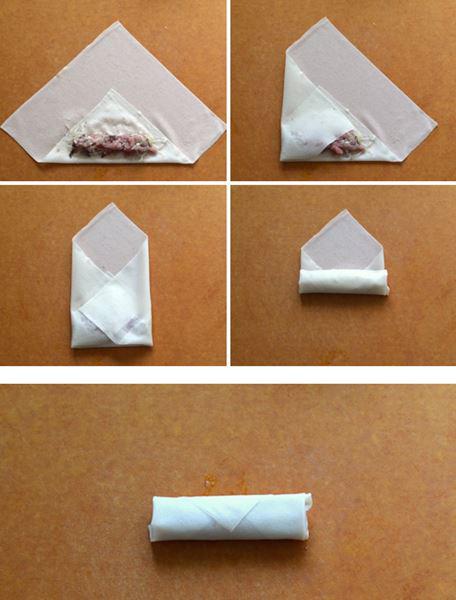 Step 5: Warm up the amount of oil in the pan until you see small bubbles around when the tip of the chopsticks is added.
- Then keep the heat to medium and start to roll the parts into the oil to fry. Rice paper can stick together, so leave some gaps between the rolls.
- Fry until they turn golden brown.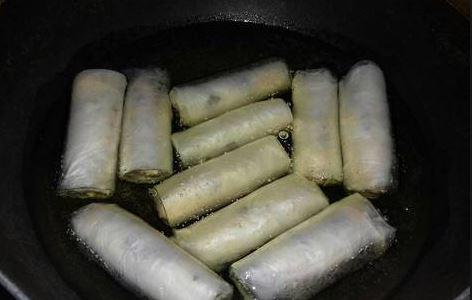 Step 6: Put them on paper towels or newspaper to drain excess oil.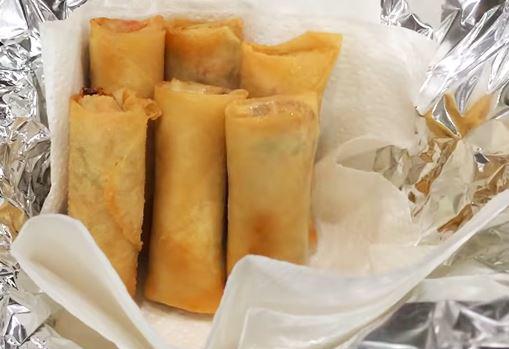 Make dipping sauce
The most important step to deciding whether spring rolls are successful is in the dipping sauce.
Step 1: Mix in a ratio of 8 tbsp of filtered water with 80g of white sugar and 2 tbsp of fish sauce and stir.
Step 2: Add 1 tbsp of minced garlic, 5g ground chili, 1 lemon juice to the above mixture and stir again is complete.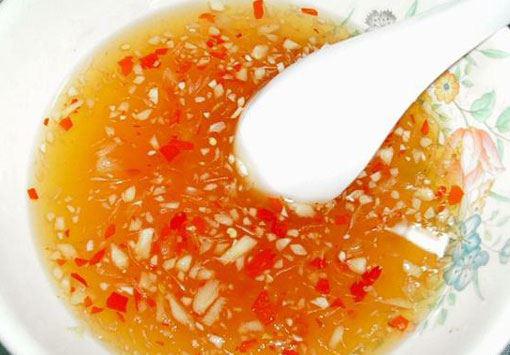 So complete the instructions on how to make delicious spring rolls that you can confidently perform to entertain your family.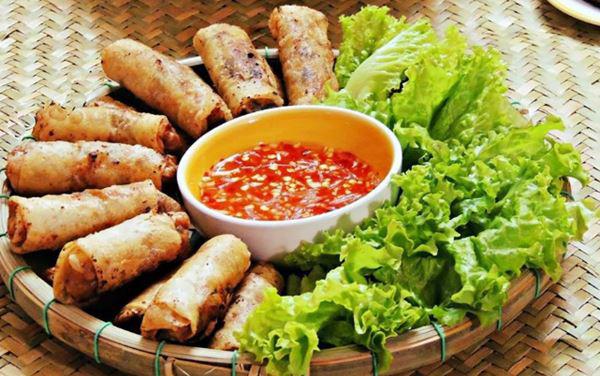 Good luck.